Going digital with the right tools
THEIR STORY
Pandev LTD is a real estate investment firm with significant business experience both home and abroad. Their story begins in May 1990, when the company Yugometal was formed, which in 1997 was renamed Pandev LTD. They began investing in residential and business facilities in 2001 and have a strong presence in the sector ever since.
Pandev LTD is one of the few rare, if not the only Macedonian company that has invested in residential buildings in Germany. This proves their tradition of stability and quality of the homes they build.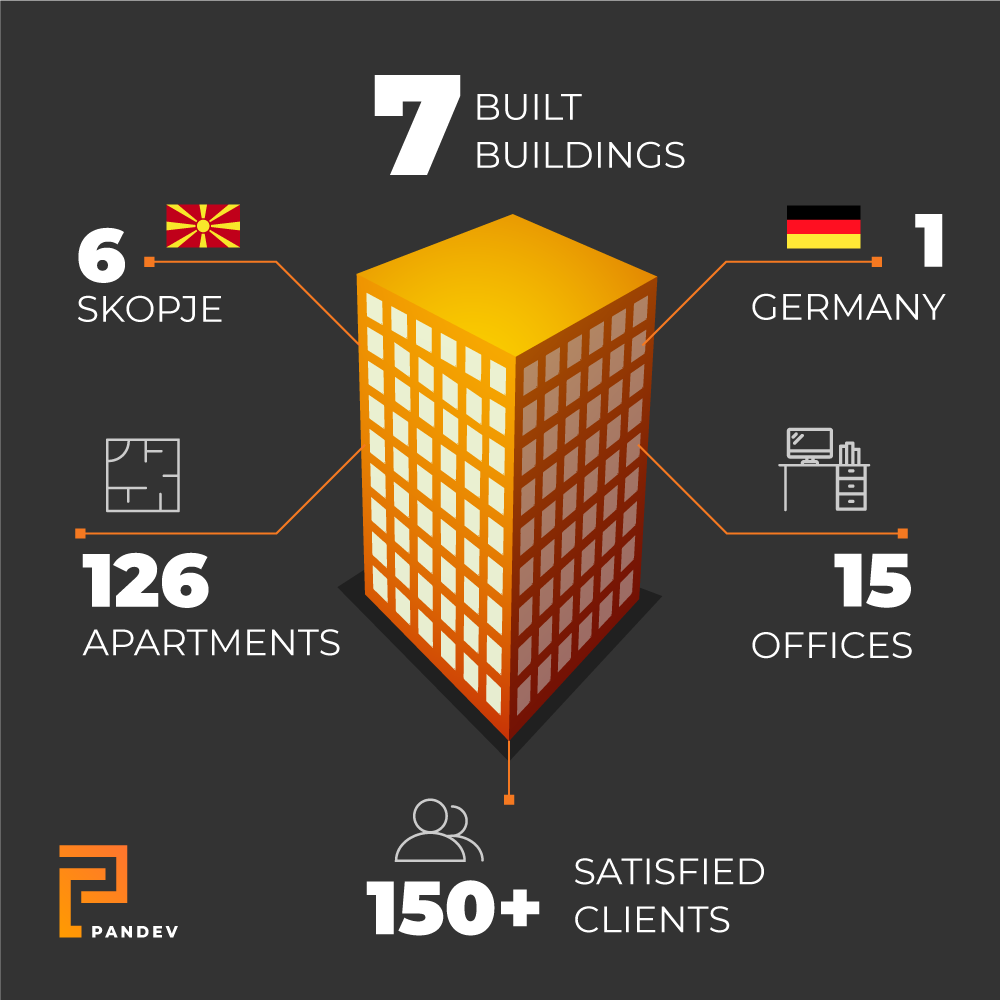 OUR PART IN THE STORY
Going digital for a brand like Pandev LTD that has a lot of competitors in the field of real estate investment, especially in Skopje, was a considerable challenge. The main goal of the Piksel team was to raise awareness of the brand, as well as to present the quality of the buildings and apartments in residential objects that are still under construction.
The whole idea was to build a digital eco-system where the user can gather the right information at the right time regarding Pandev LTD and their buildings.
STEP 1: BRANDING
Before launching their presence in the digital world, we created a complete brand identity of Pandev LTD, including a logo and brand guidelines. We also made branded print materials and documents, because a real investment firm in our country has a documented communication with clients and suppliers on a daily basis.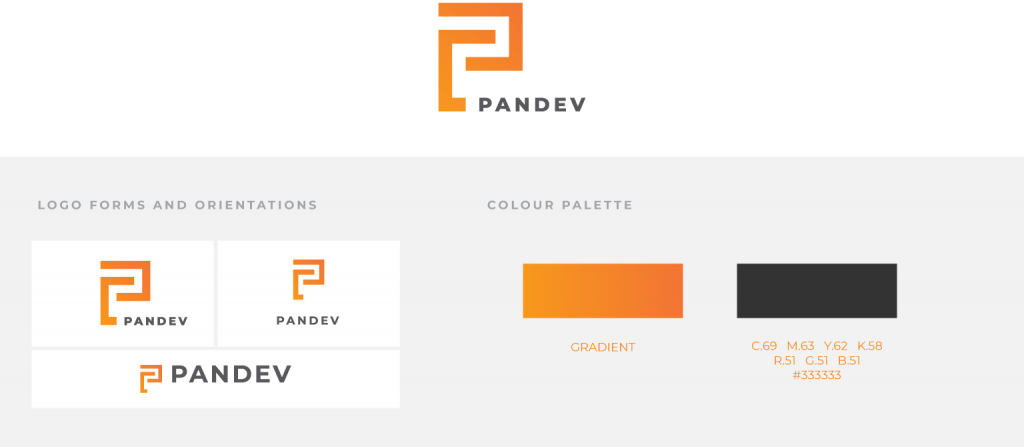 STEP 2: DEVELOPING RESPONSIVE WEBSITE 
After the branding of Pandev LTD, we designed and developed a modern and interactive website. The design of the website is very clear, so the user can be focused on getting the right information. If the user is interested in buying an apartment, the steps for that are very easy.
The picture of the whole building on the site is interactive and one can choose a preferred floor. After choosing a floor, you can choose an apartment on an interactive sketch of the floor to see the details of the apartment.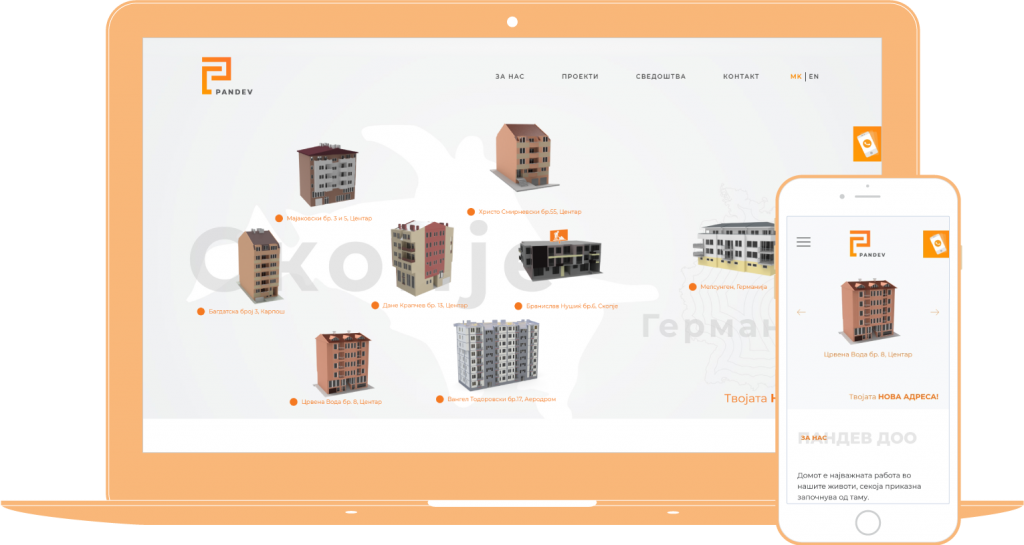 STEP 3: SOCIAL MEDIA 
The main source of traffic for a website are the social media channels. After defining a comprehensive marketing strategy, we created relevant content and started implementing the digital strategy for Pandev LTD.
In order to boost sales and create brand awareness, we created and applied strategic advertising on both Facebook and Instagram.